What to expect during your
New Patient Appointment
At St. Simons Island Dental Associates, we want to make your dental visit as fast and efficient as possible. We know that your time is valuable and we strive to accommodate you at all times. Here are a few helpful tips to help streamline your visit with us!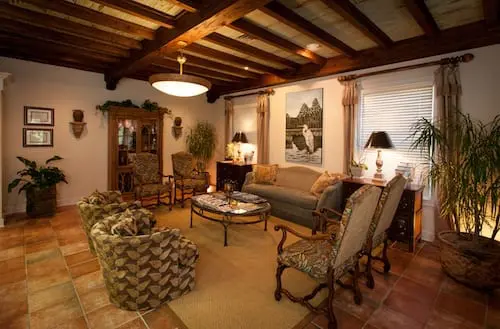 Complete our patient forms on-line or print them, complete them and bring them with you to your appointment. This will expedite things upon arrival. You can complete those forms by clicking the button on the right side of this page.
Please bring any pertinent information regarding your dental insurance with you to your dental appointment. We will gladly file any dental insurance claims on your behalf as a courtesy to you.
Arriving early for your dental appointment helps us to address any issues with your dental insurance and/or medical history prior to your appointment time with the dentist or hygienist.
Bring a list of questions or concerns you may have for the dentist or dental hygienist. This will help create a more thorough consultation, prevent any missing information and help us address your concerns properly.
Our friendly dental team will welcome you to our office. If your appointment is with the dental hygienist, she will clean and polish your teeth, conduct a full examination and take x-rays. Afterward, the dentist will be consulted to check x-rays and conduct an additional examination of your teeth for signs of decay, check your gums for changes and other signs of oral cancer or disease.
After the checkup is complete, the doctor will meet with you to discuss your X-Rays and recommendations to improve your overall dental health. If additional treatment is required, you will be presented with a treatment plan and an estimate. We'll schedule your next appointment for preventive care or for a respective procedure from your treatment plan.
A parent or guardian must accompany all patients under 18 years of age.
Please alert the office if you have a medical condition that may be of concern prior to treatment (i.e. diabetes, high blood pressure, artificial heart valves and joints, rheumatic fever, joint replacement, etc.).
Also, please let us know if you are on any medication (i.e. heart medications, aspirin, anticoagulant therapy, etc.) Or if you require medication prior to dental cleanings (i.e antibiotics for pre-med.)
Payment Options
St. Simons Island Dental Associates
Our goal at St. Simons Island Dental Associates is to make the process of receiving quality dental care as smooth as possible, from the time you enter our dental office to the conclusion of the payment process. We have several payment options to meet your budget and needs.
Out of Pocket Payments
We accept cash, debit cards, and most major credit cards (VISA, MasterCard, Discover, American Express).
Patient Financings
We are pleased to offer financing through CareCredit® Healthcare Financing. CareCredit provides interest free* financing for your dental care. For more information about CareCredit or to apply, please click the image below.
* Subject to approval, Terms & Conditions.
Patients With Dental Insurance
Traditional insurance is welcome and accepted at our practice. As a courtesy, we will gladly file all insurance claims on your behalf.
Dental insurance is designed to help reduce your out-of-pocket dental expenses and there will usually be some sort of out-of-pocket expense that you will be expected to pay at the time of service. Reimbursement levels are determined by your insurance provider and generally do not take into account up-to-date regional data in determining the reimbursement level. Additionally, there is no regulation regarding how insurance companies determine reimbursement and insurance companies are not required to disclose how they determine these levels. Insurance companies do not guarantee payment on claims and reserve the right to make payments based on their estimation of "Usual and Customary Rates."
We will file your insurance claims, track your claims, follow-up on delayed claims, and help deal with insurance family plans. We want to help you maximize your benefits and will provide digital dental X-rays and a written diagnostic report should your insurance company have any questions about the services provided. We submit claims electronically, allowing for faster and more secure data transmission.
Please provide our staff with your insurance information when you call our office so that we can take over the hassle of dealing with the insurance companies. Also, make sure to bring your identification card and your insurance card to the office when you come in for your visit.
Dental Technology
Increase Your Comfort
We incorporate advanced dental technology into our treatment to increase your comfort and our ability to diagnose and treat you.
Low Radiation Digital X-rays: Uses 90% less radiation and provides immediate images to quickly diagnose hidden problems.
In-House Dental Lab: our prosthodontic pieces, molds and mouth guards are made right here in our own private dental lab. Everything is made in the USA!
IntraOral Cameras: See what we see! Intraoral cameras allow you to see up close what is happening in your mouth.
Tooth Colored Restorations: you no longer need to have a mouth full of metal when you get fillings! We use natural looking, tooth colored restorations so that your teeth maintain that natural look and feel.
Soft Tissue Laser Treatment: Soft tissue lasers are used in our office to contour gums (gummy smile), remove small lesions on the gum and create more accurate and cleaner impressions. Patients praise the LANAP soft tissue laser for being much less painful, creating less post-op sensitivity, resulting in less gum loss, and requiring very little downtime after treatment.
KöR Teeth Whitening: Widely recognized as the world's most effective teeth whitening system, KöR offers cost-effective solutions from phenomenal home whitening for average patients, to astonishing treatment of tetracycline cases and everything in-between.
"Five Star" Patient Experience
We believe that every patient who comes through our door deserves "VIP Treatment." When you arrive you will be greeted warmly, and you will quickly see that every team member at our practice has your comfort, convenience and personal care as their top priority.
Our office was designed with your comfort and convenience in mind. We feature:
Refreshments: Complimentary beverages are available for your enjoyment before or after your treatment. Choose from a wide variety of coffees, water, juices and more!
Comfortable Chairs, Blankets & Warm Neck Wraps: Your comfort is important to us! Please enjoy a reclining chair, warm blanket and neck wrap to make your time in the chair as restful as possible.
Headphones and Private TVs: Our treatment areas are outfitted with your own personal television. Headphones are provided so that you can listen to music or your favorite television show.
Protective Eyewear: For your safety, each patient is provided with protective eyewear during treatment.
Complimentary Guest Wifi: While you are in our waiting area, please feel free to connect your phone, tablet or computer to our WIFI. The password can be found posted in each office waiting room.
Dentist Reviews
Read some reviews from patients just like you!
New Patient Forms
Please Be Sure To Complete The Forms In Their Entirety
With our patient forms, you have the option of speeding up your wait time at your next dental appointment at St. Simons Island Dental Associates. Save yourself some time by completing the new patient forms at home using a computer. Please call us if you need assistance; our team will be glad to help! Thank you!
Complete the New Patient Forms online (Recommended)